Oakridge Mountain Community HOA Committees 

                                    2019

Architectural Design Committee

Chair: Walt Parsons: waltparsons100@yahoo.com 

Member: Sue Carringer: suzie1952br@gmail.com

Beautification Committee

Chair: Sue Carringer: suzie1952br@gmail.com

Gate Manager Committee

Chair: Rick George: rgeorge546@aol.com

Member:

Ground Maintenance Committee

Member: Nigel Los: los.nigel@gmail.com

Pond and Dam Committee

Member: Walt Parsons

Member: Ernie Carringer

Road Committee

Chair: Jack Price: jprice40@aol.com

Water Committee

Chair: Mark Needham: meneedham@etcmail.com

Member: Ernie Carringer: ecarringer@ahss.org

HOA Board appoints all committees. Anyone wishing to serve on a committee should contact President- Mark Needham, Secretary- Rebecca Young Treasure- Jack Price, Member at Large- Nigel Los.  Any of the board members listed can assist you in getting on a committee.  

​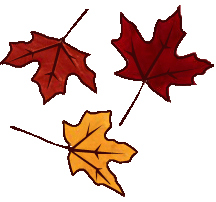 Oakridge Mountain Community Association

PO Box 1772 Ellijay, GA 30540

The minutes of the 2019 Annual Meeting can be viewed on the News and Minutes Page of this website

Recent Updates on Document Page:

Annexation

Amendments

New Road and Water Maintenance  Plans 

Annual Budget may be requested by contacting the Treasurer of the HOA

2019 Committees may be viewed on the HOA

 Committee Page