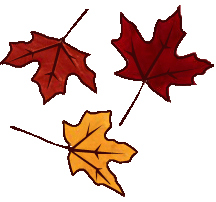 Oakridge Mountain  Community Association

PO Box 1772, Ellijay, GA 30540

The minutes of the 2021 Annual Meeting can be viewed on the News and Minutes Page of this website

Recent Updates on Document Page:

Annexation

Amendments

New Road and Water Maintenance  Plans 

Annual Budget may be requested by contacting the Treasurer of the HOA

2021 Committees may be viewed on the HOA

 Committee Page

Welcome to Oakridge Mountain Community! We are located in Ellijay, Georgia nestled in the North Georgia Mountains in the heart of Georgia's apple country. 

The purpose of this website is to share with members of our community, and the public, news, and information about the Oakridge Mountain Community Association (ORMCA). We hope that you will find the information on this website beneficial and of interest. Suggestions and comments aimed at improving this website would be appreciated.

Oakridge Mountain is a private gated community. It is a quiet mountain retreat just minutes from the quaint downtown city of Ellijay. Although our mailing address is Ellijay, we are actually located within the boundaries of East Ellijay.

Oakridge Community has 58 wooded lots with 26 homes and 21 full time residents. There is plenty of wildlife active in our woods. It is always a joy to look out your window to see birds, rabbits, turkey, deer, and the occasional bear. 

Oakridge has a very active Homeowners Association. The roads and water system in Oakridge are privately owned and operated by the Association.

Elected Oakridge Mountain Community Association Board of Directors for 2021.

President: Nigel Los: nigel.oakridgemtnhoa@gmail.com

Vice President: Steve Gardner: sgard2012@gmail.com

Secretary: Rebecca Young: rebecca.oakridgemtnhoa@gmail.com

Treasurer: Sue Carringer: suzie1952br@gmail.com

Member at Large: Bobby Teague: teague1185@gmail.com

All of the above positions are voluntary. The positions of President, Vice-President, Secretary, Treasurer, and Member at Large are elected for a one year term at the annual HOA meeting held during the month of April each year. Please contact any of the above Board or committee members if you have an interest in participating.

The content of Oakridgemountain.com is for general information purposes only and does not constitute advice. Oakridgemountain.com tries to provide content that is true and accurate as of the date of writing; however, we give no assurance or warranty regarding the accuracy, timeliness, or applicability of any of the contents. Visitors to OakRidgemountain.com. should not act upon Oakridgemountain.com content or information without first seeking appropriate professional advice.

Oakridgemountain.com is not intended to be a source for advice. Visitors to OakRidgemountain.com should always seek the advice of an appropriately qualified professional. OakRidgemountain.com assumes no responsibility for information contained on this Web site and disclaims all liability in respect of such information. In addition, none of Oakridgemountain.com content will form any part of any contract between us or constitute any type of offer by Oakridgemountain.com. Specific disclaimers may apply in addition to certain content or parts of the site.

Oakridgemountain.com accepts no responsibility for and excludes all liability in connection with browsing this Web site, use of information or downloading any materials from it, including but not limited to any liability for errors, inaccuracies, omissions, or misleading or defamatory statements. The information at this Web site might include opinions or views which, unless expressly stated otherwise, are not necessarily those of Oakridgemountain.com or any associated company or any person in relation to whom they would have any liability or responsibility.

All content and information at Oakridgemountain.com might be changed or updated without notice. Oakridgemountain.com might also make changes or improvements at any time without notice.

This Web site is provided "as is" and Oakridgemountain.com expressly disclaims any and all warranties, express or implied, to the extent permitted by law, including but not limited to warranties of satisfactory quality, merchantability, or fitness for a particular purpose, with respect to the service or any materials.

Oakridgemountain.com hereby excludes liability for any claims, losses, demands, or damages of any kind whatsoever with regard to any information, content, or services provided at our Web site, including but not limited to direct, indirect, incidental, or consequential loss or damages, compensatory damages, loss of profits, or data, or otherwise.